Calling All Community Champions: Volunteer Income Tax Assistance Program Needs You!
November 9, 2023



In a bid to make tax season less daunting for individuals and families, the Volunteer Income Tax Assistance (VITA) program is calling on community members to step up and lend a helping hand. The program, renowned for its commitment to providing free tax help to those who need it most, is gearing up for another season and needs enthusiastic volunteers.





The VITA program, a nationwide initiative, assists low to moderate-income individuals and families in navigating the complexities of tax preparation. Volunteers, armed with the necessary training and resources, play a pivotal role in ensuring that every eligible taxpayer receives the credits and deductions they deserve.





Why Volunteer for VITA?





Make a Real Impact: By joining the VITA program, you have the power to make a difference in your community. Your assistance ensures that financial resources stay where they are needed the most.





Build Skills: Whether you're a tax expert or just getting started, the VITA program offers free training that will enhance your knowledge of tax preparation. It's a chance to develop valuable skills that will serve you beyond the tax season.





Community Connection: Forge meaningful connections within your community. As a VITA volunteer, you become an integral part of a network dedicated to helping others and fostering a sense of financial well-being.





How to Get Involved:



If you're ready to take up the challenge and contribute to a cause that directly impacts the lives of those around you, the VITA program is eager to welcome you. Simply visit our website or email us at [email protected] to sign up.



Together, let's make tax season a breeze for everyone. Join our VITA team and be the change our community needs!
Image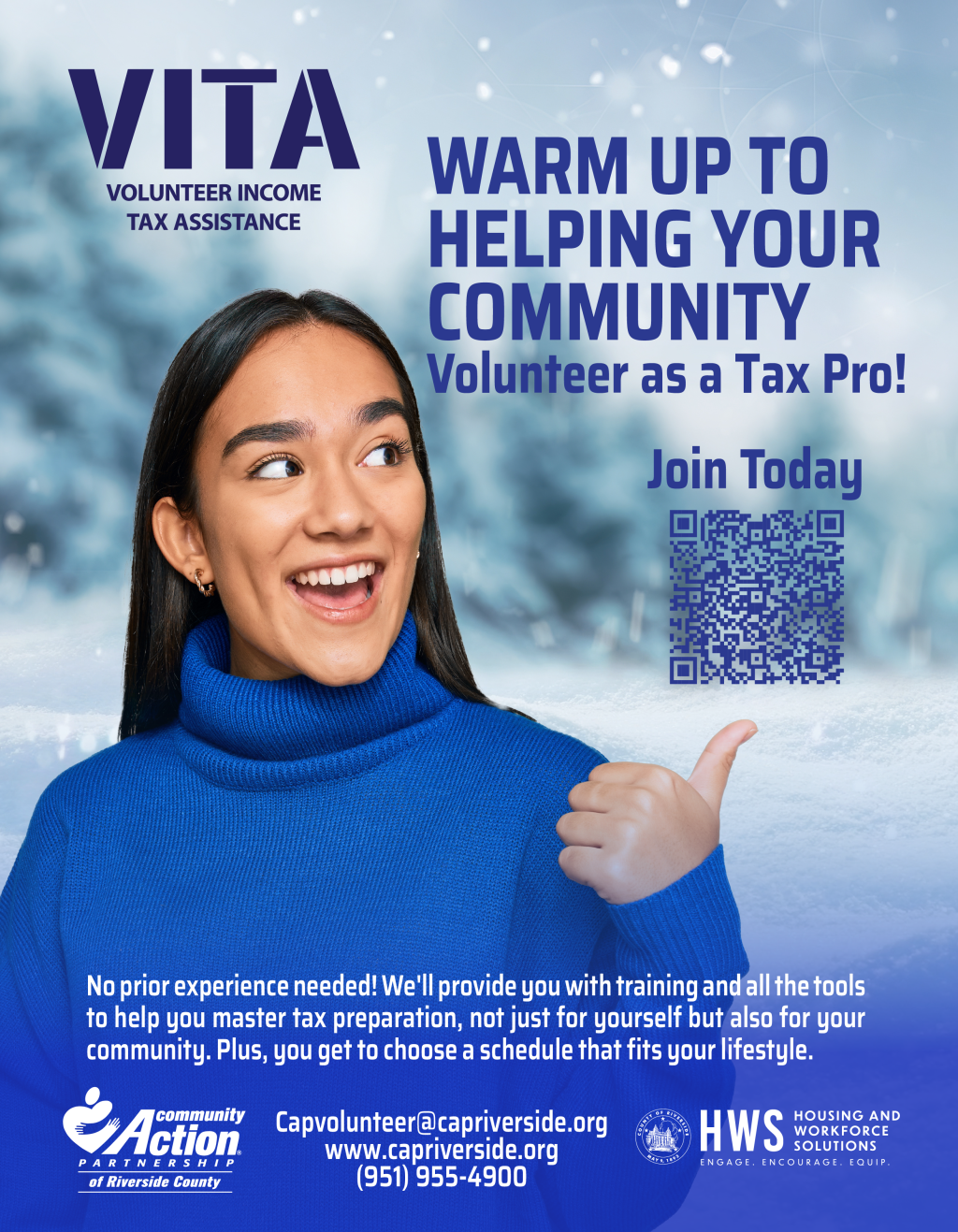 Image