Image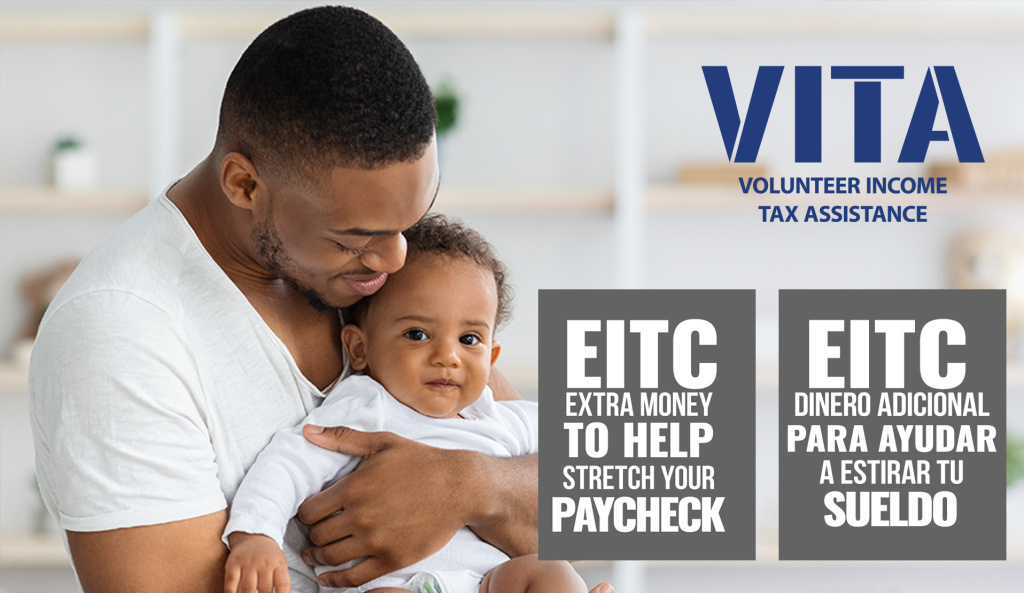 Community Action Partnership of Riverside County's VITA Tax Program provides free tax preparation services to low and moderate income individuals and families with income up to $75,000.  We have two sites that offer year-round service, Community Action Partnership in Riverside and Martha's Village in Indio (by appointment only). Various locations are available during the tax season (January 30 to April 15th) for your convenience.  Please visit our website for additional information.
If you are interested in learning a new skill for yourself, family, and community, we have opportunities for you to become a VITA Volunteer.  For more information on how you can gain FREE Tax Preparation training to become a VITA certified Tax Preparer, contact Program Coordinator Marcie Johnson at (951) 955-4900.
VITA Resource Links
You may also do your OWN taxes for FREE at MyFreeTaxes.com

Earned Income Tax Credit (EITC) sometimes called the Earned Income Credit (EIC), is a refundable federal income tax credit for low-income working individuals and families. Congress originally approved the tax credit legislation in 1975, in part to offset the burden of social security taxes and to provide an incentive to work. When the EITC exceeds the amount of taxes owed, it results in a tax refund to those who claim and qualify for the credit. To qualify, taxpayers must meet certain requirements and file a tax return, even if they did not earn enough money to be obligated to file a tax return. The EITC has no effect on certain welfare benefits. In most cases, EITC payments will not be used to determine eligibility for Medicaid, Supplemental Security Income (SSI), food stamps, low-income housing, or most Temporary Assistance for Needy Families (TANF) payments. The Riverside County EITC program provides year-round free tax preparation assistance through VITA to residents and encourages asset-development to help families move out of poverty.