Apply To Join Our Community Action Commission Today!
November 13, 2023
Community Action Partnership of Riverside County (CAP Riverside) Is seeking commission members to represent low-income populations. If you are passionate about seeking solutions to poverty and collaborating with others as the voice for your community, this volunteer opportunity is for you!  
Eligibility:
Applicant must live in Riverside County and reside in the supervisorial district where the vacancy exists.

Be a member/representative of low-income communities.

Be at least 18 years of age.
Apply Now!
Apply online by submitting your application at https://share.hsforms.com/1zTerM7ZfQx2t4-F4Dnffhgcnwj0. Your application must be complete and received by the stated publicized deadline of December 18, 2023, to be considered.
Candidates need not themselves be low-income; however, preference in selection shall be given to low-income individuals.
Candidates may not be a County of Riverside staff person, a member or family of the Community Action Partnership of Riverside County staff, the Community Action Commission (CAC), or the Board of Supervisors.
Individuals are not eligible to submit an application for candidacy/election if they have been removed from the commission at any time.
Elected candidate will not be seated/appointed until the background check is completed and cleared.
Image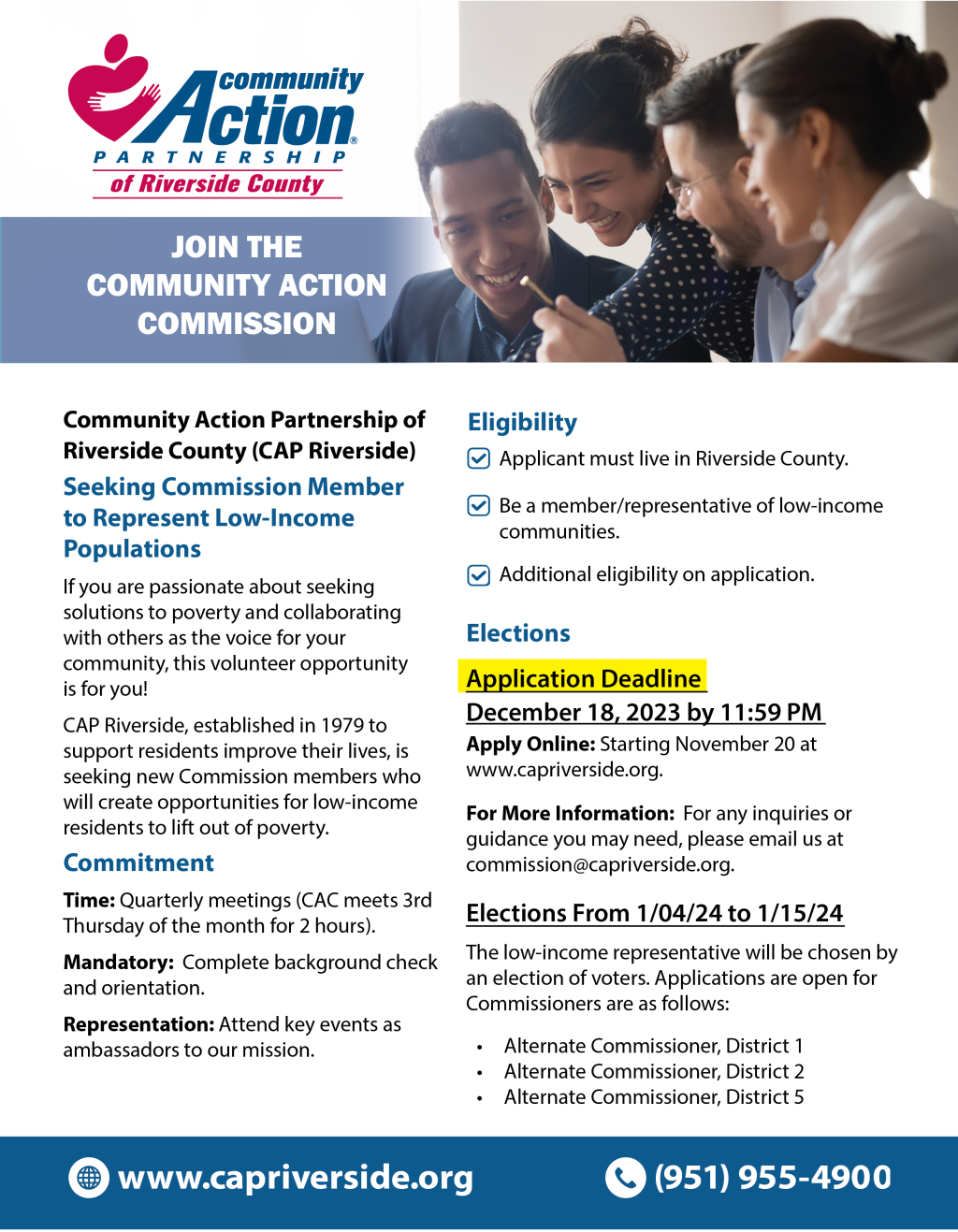 Image